Lunch and Learn Sign Up Page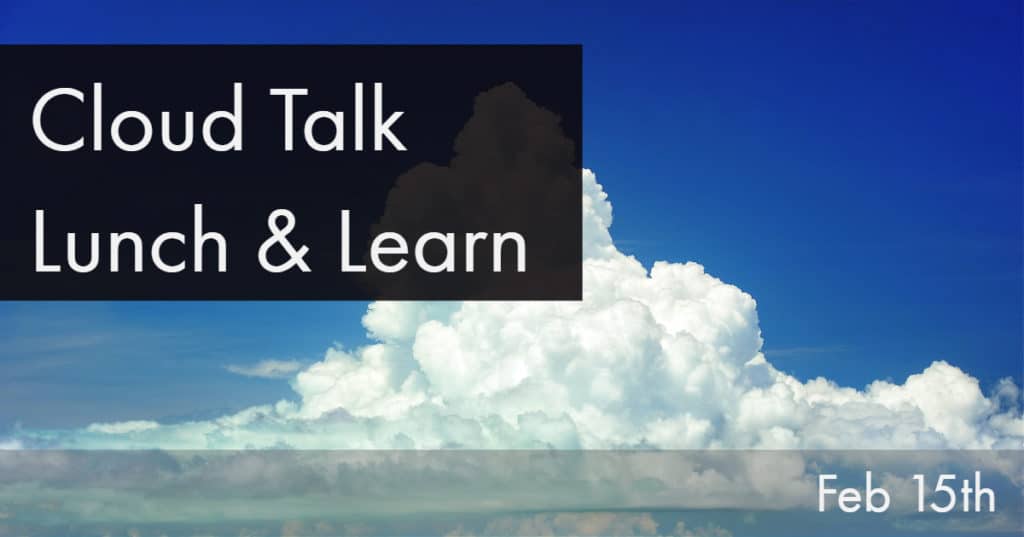 Think Tank NTG is hosting an informative 1 hour lunch meeting to help business leaders stay ahead of the technology curve. This is not a technical presentation but rather business view on cloud computing. Desktops2Go®, a leader in cloud services and ranked 57th in the country by ChannelFutures magazine will present their "Forecasting the Cloud – 2019."
Today's business leaders are faced with many decisions about their technology and oftentimes don't know how it will affect their companies. It's an ever changing landscape and many don't have the time or desire to get into the technical details. If you're one of those leaders, this presentation is just for you.
You'll hear:
How cloud computing has evolved over the last 10 years and where it's going next
What cloud technologies companies are implementing to improve their bottom line and how you can too
How businesses are protecting their assets and company secrets in the cloud and what to look for
How businesses are using cloud to attract and retain the best employees and what you need to know
Why companies will choose the cloud over traditional computer networks in 2019
Don't let technology be an obstacle, start 2019 with the knowledge to help you know how you will use the cloud in your business.
So come and enjoy a delicious lunch on us and find out more. We hope to see you there! Seats are limited so register early.
We will be holding our Lunch and Learn on Feb 15th at 11:30 AM.